About Us
We are not alone.
There are others walking amongst us. Other washing and bathing brands. But none of them want you for your body in quite the same way as we want you for your body. Because we only want you for your bodyisn't just our advertising strap line, it's or whole reason for being.
Every last molecule of your earthly being is ours to pamper, cleanse and leave fragrant, until your physical outer shell is no more and your soul is transported to a planet far far away in the galaxy of gorgeousness, to be a reborn as a twinkly star barely visible from the roll top baths and outdoor beach showers you'll eventually be hundreds of light years away from.
Contact Us
That's not just a rubber duck in your bath, that's not just a sponge in your shower, that's not just a loofah in your hand. All of these and other washing accoutrements are methods of communication to enable you to get in touch with us. Simply pick up that flannel or toe nail brush and speak into it. We'll get back in less time that it takes to reach Mars, so expect to hear from us in about 7 months.
NB- For thise requiring a faster response to their questions, please call +44(0) 207 488 1712 or email info at etc.
Stockists and Buying
Alas, you can't buy our products on line from this site. The postage is just too expensive from out warehouse facility just north of Pluto.
However, scroll down for a complete list of all our stockists a lot closer to home.
If you have a bulk order in mind, please get in touch direct.
The odd discount isn't alien to us.
ASOS
Harvey Nichols
H&M Sweden and Norway
Le Bon Marche France
Monarch Airlines
Ocado
Printemps France
Selfridges
Superdrug
Urban Outfitters
Ulta USA
Big W Australia
Priceline Australia
And more independent stores/pharmacies and online retailers than there are black holes in the universe
Products
Universally used by those with 8 legs, 6 arms, 5 eyes, 2 belly buttons, 26 toes, 18 and a half fingers, 14 ears, 4 noses, 3 penises and god knows how many internal organs, plus, of course, used by more down to earth humans (with a pedestrian 2 or 1 of everything), these are our products. We hope you like buying and trying them. And if not, "cacacacacacacacaca". That's an alien term of abuse we picked up on our travels.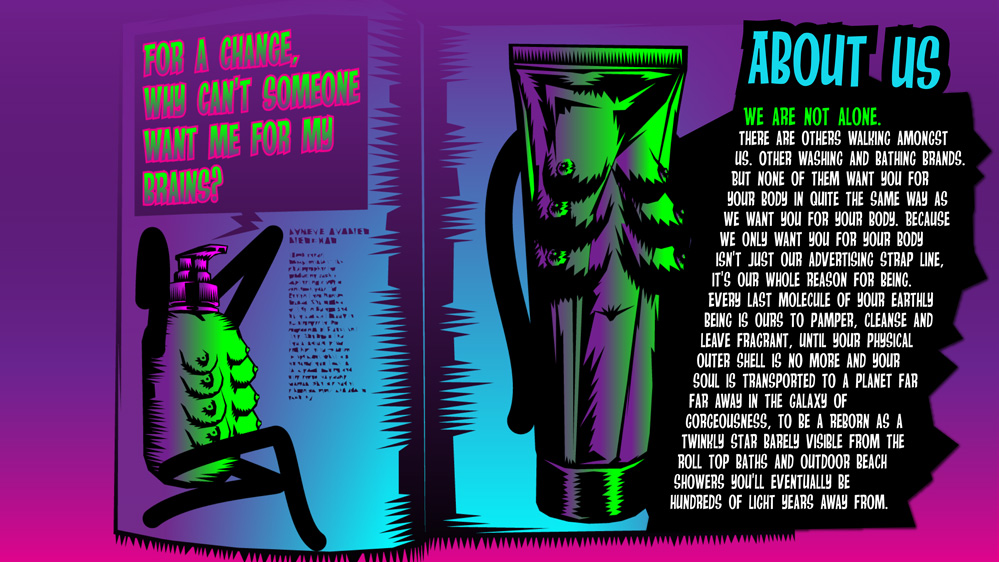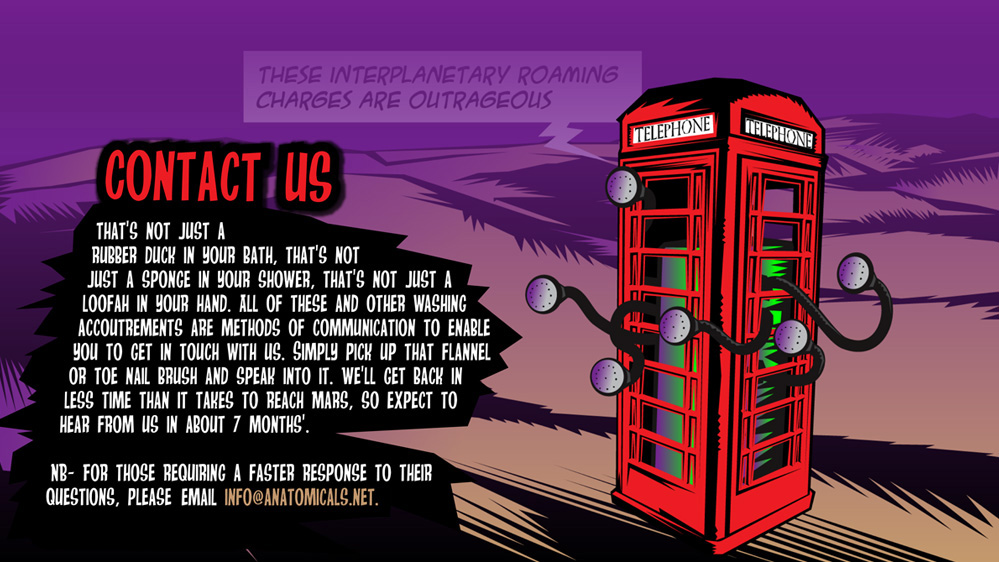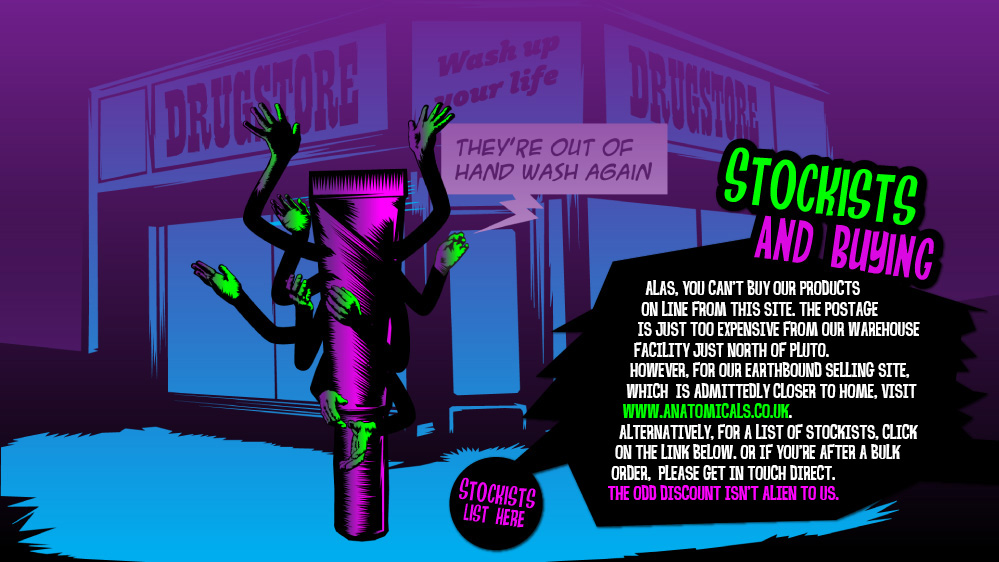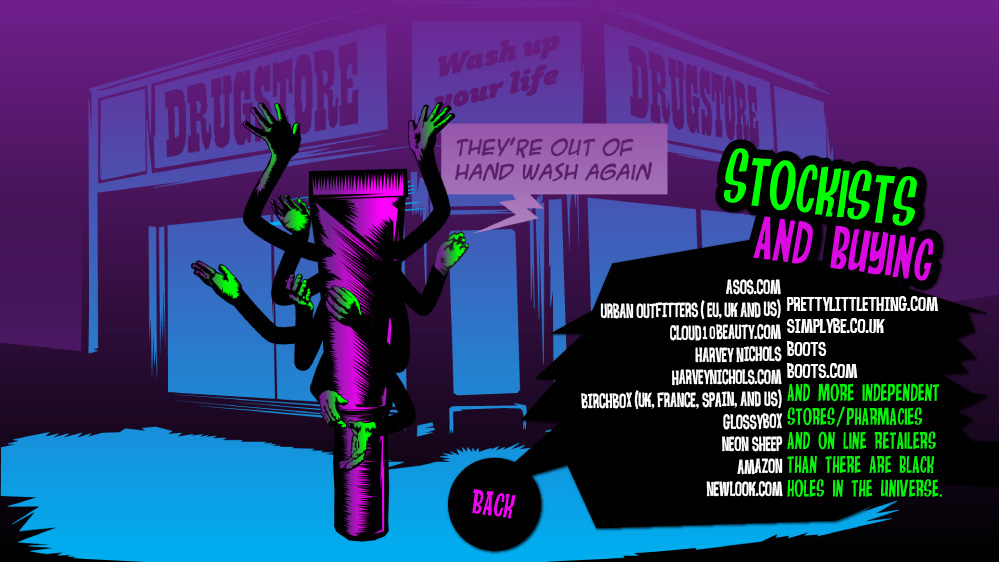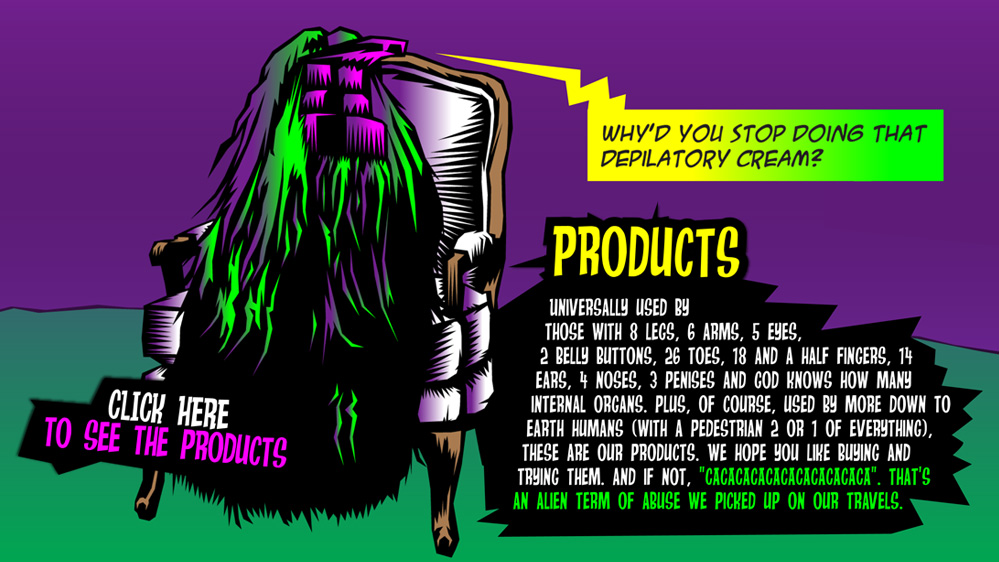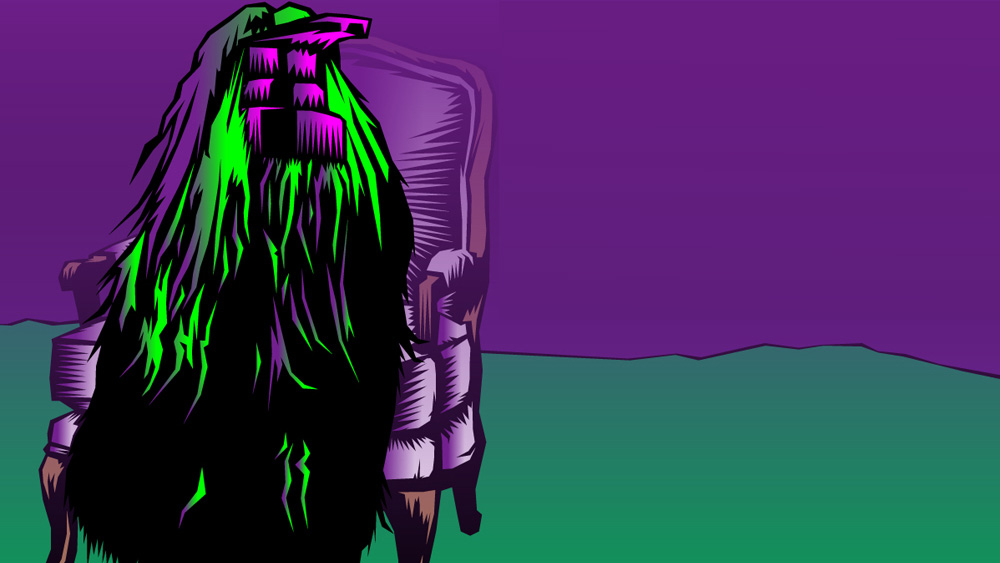 Every Man/Woman Body Cleanser
Coconut And Mango Body Lotion
Bergamot And Green Ginger Body Butter
Peach Conditioning Shampoo
Avocado And Wheatgerm Hair Mask
Coconut And Honey Hair Mask
Grapefruit And Mandarin Hand Soap
Norfolk Lavender Hand Soap
Watermelon And Cucumber Hand Soap
Peppermint And Lemon Hand Soap
Purifying Cloth Face Mask
Hydrating Cloth Face Mask
Wake Up Under Eye Patches
The 'We Only Want You For Your Body' Box
Porn Star/Body Builder Tote Bag
Model/Punky Girl Tote Bag
Hairy Man/Goth Girl Tote Bag
Skater Girl/Rent Boy Tote Bag